In Full Services: Replace this with Mobile Marketing
When was the last time your Marketing Emails Changed Everything?
You can leave it to a tool or you can let experts at AM Soft Tech look at the deep needs and impressions that your business needs to make. Our study of Email Marketing campaigns and focused human minds give us the authority to build unique and result driven campaigns. We don't do email marketing for tests and that is why we apply a process of behavioral planning for every business.
In the first step, we watch closely what impacts a target customers mind and what can bring new customers in to the circle. Second comes the design of an Email campaign with rich media and time schedules to influence people not just profiles. The imagination and insights doesn't stop there. We work after every successful campaign to find out what has worked and how it can evolve.
Do you want a research upgrade for your next campaign? Find out the unique features of our Email Marketing Plan.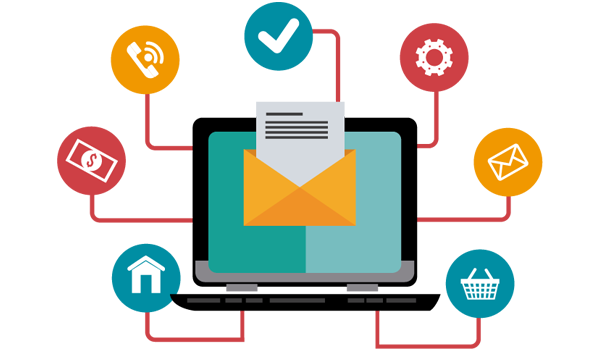 Do you want a research upgrade for your next campaign? Find out the unique features of our Email Marketing Plan.
Target Diagnosis
Whether you have a new software idea or basic staples of life, your perspective customer may pick (or drop) you for their own set of reasons. In the complex market segments, we investigate the reasons to send messages with accurate predictability.
Different Campaign for Non-Subscribers
They may have a personality profile that is very close to your current customer, but if they don't know or remember your brand name yet, that changes the entire game. You can't apply one formula to all. To be on their list, you will have to provide them a distinct set of benefits that are relevant to competition and time.
Pulling the Right Triggers
Email personalization is one effortless way that an email software will offer you but according to experts it may not be effective anymore. We at AMSoftTech advise our clientele to give their customers an appropriate space before going too intimate. Building trust even with the right consumer is important.
Solution Before Selling
An email is different from banner ads, period. Customizing the banners in an email will have you end up in spam very soon. Even when you're sending these emails to people who have shopped from you before. Email is personal, email is in very control of the customer and that's why you should drop solution in their inbox rather than a proposition to sell.
Deliver and Forward
Emails, time and actions by the target customers are a whole science that an expert understands. If you take our help, we will change our time schedules, colors and so many things at a time to make the desired action happen.