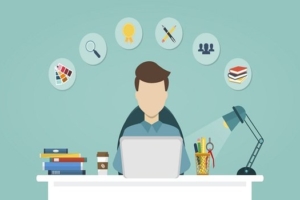 Social Media Marketing for an Impact
What's better than engaging a random visitor into loyal customer? The profile and reputation management at AMSoftTech will result in strong social media image which also contributes to overall online presence. We will add the prime ingredients of shareable content, ads and meaningful updates to encourage visitors to connect with you on regular basis.
All our Karachi based SMM Experts are keen to explore the diversity of marketing possible in different mediums. Our techniques cover a mix of mainstream social media platforms and small groups where an audience of same interests are usually available in one pool. We are ready to catch all human instincts and optimize them for your brand. Are you ready to have this revolutionized experience with us?
Our focus on the right audience for specific niches will help you build a sustainable reputation across all relevant social channels.
Why You Need a Social Media Marketing Service?
We know you have questions on your mind. We have answers.
Your are New to the Space
Social Media platforms are expanding more than ever and when you're on social media to sell, you have to know where your customers are. It's a constant research and respond process that we can handle for you. We are fast at what we do.
Your Business Competitors are already there
You're entering a space where other businesses have existed for years. Building trust comes later than attaining recognition. It needs lots of pushing your brand and in many different ways. We have a diligent experts to help you understand and face the competition.
Consumers are finding you
We believe that if there is a product, there is a consumer too. A majority of them may be discussing the specific need that you can fulfill on some social group right now. If you hire a social media team, we're always here to catch the consumers, study their behavior and win their favor.
We are efficient with analytics
A team that has been doing this for a long time can read the trends and may react to changes better. Hire a team to keep an eye on the charts and push your promotions on time.
Evaluation and Moving Forward
A business owner may have strong ideas about their social media impressions but it may get stagnant. People are on social media to see something new every day and to fulfill this need you will need a creative team curating new ideas to raise the interest of users.